Northeast Hurricanes Softball Tryouts 2019-20 Softball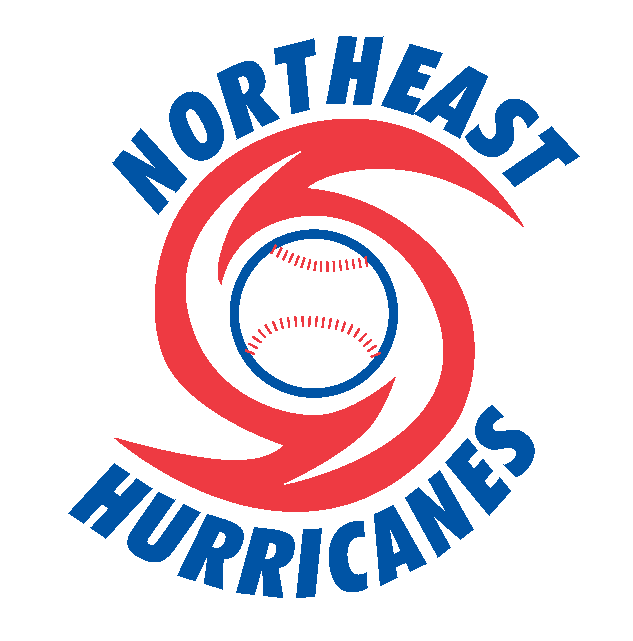 Welcome to Northeast Hurricanes Softball 2019-20 Tryout Registration!
General Information
Tryouts for the Northeast Hurricane Club softball program begin soon. The specific dates and times are detailed below. Here is some general information and this year's tryouts.
LOCATIONS. We have teams out of Salem, Nashua, and Seacoast facilities.
AGE GROUPS. Our softball program is registered through ASA, so our cutoff date for age determination is January 1st. For example, a player who turns 12 years old on December 15th, is eligible to play 12U for the upcoming spring/summer season because she will be 12 on January 1st of that year.
14U Gold Team: This team will play an aggressive travel schedule with the focus on gaining exposure to colleges at some selected 14U Showcase Tournaments. There will also be 2 Fall tournaments and travel is required to CT, NJ and MD.
18U Gold National Team: This team is open to any aged player that is interested in the full Showcase experience. Tournaments selected are geared toward college exposure and recruitment.
REGISTRATION. Please register online tryouts.
FEE. The tryout cost is $20 and it covers a player to attend all Hurricane tryouts.
MULTIPLE DATES. Each age group and location has multiple tryout dates and times. This helps players who are on vacation for one of the tryouts to attend another. All players are encouraged to attend all tryouts for their age group. It gives the coaches additional opportunities to see your skills in action.
ON VACATION? If you are unable to attend any of the tryout dates listed, please contact tabitha@goplayball.com to schedule a private tryout. Private tryouts carry a $45 fee
DATES AND LOCATIONS ARE SUBJECT TO CHANGE!
CHECK BACK HERE FOR UPDATES
MORE INFORMATION WILL ALSO BE EMAILED AS TRYOUTS APPROACH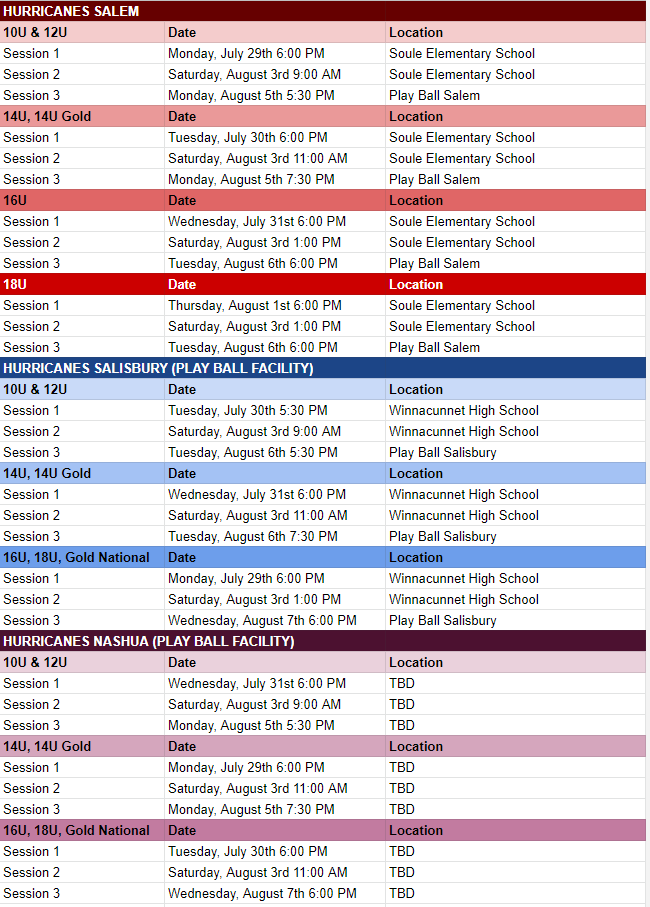 DATES AND LOCATIONS ARE SUBJECT TO CHANGE!
CHECK BACK HERE FOR UPDATES
Hurricanes Location Fees

Regular

$20.00

per player

Hurricanes Location Fees

Regular

$20.00

per player

Hurricanes Location Fees

Regular

$20.00

per player

Hurricanes Location Fees

Regular

$20.00

per player

Hurricanes Location Fees

Regular

$20.00

per player

Hurricanes Location Fees

Regular

$20.00

per player

Hurricanes Location Fees

Regular

$20.00

per player

Hurricanes Location Fees

Regular

$20.00

per player

Hurricanes Location Fees

Regular

$20.00

per player